Leading Ideas Talks provides cutting-edge leadership strategies from some of today's most relevant thought leaders. These episodes, hosted by Lewis Center Director Doug Powe and Associate Director Ann Michel, are the most popular of the year.
---
How can your online outreach grow beyond just streaming worship? In this episode, we speak with Rev. Orlando Evans, Online Pastor at Impact United Methodist Church in Atlanta, about how to build relationships with online worshipers and engage them in studies, small groups, and even membership classes.
Listen now
 or
read transcript.
---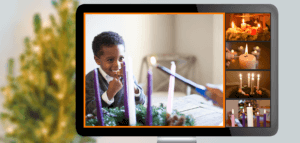 How can Advent be special in a year when so much is different? Professor of Worship Anna Petrin shares ideas for bringing Advent from the sanctuary to the home and allowing its themes of longing and hope to speak to our current reality. Listen now or read transcript.
---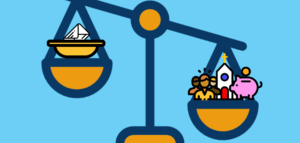 Can tithes and offerings continue to fund a ministry that propels your church toward a vital future? In this episode, Mark DeYmaz asserts that churches need to create multiple streams of income by leveraging the value of their people, money, and buildings to bless the community and advance the gospel. Listen now or read transcript.
---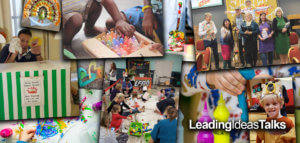 Looking for a creative, new way to bring people of all ages into a space where they can meet Jesus? In this episode we speak with Johannah Myers about Messy Church, a global movement born of the desire to reach individuals and families not attracted to traditional Sunday morning services. Listen now or read transcript.
---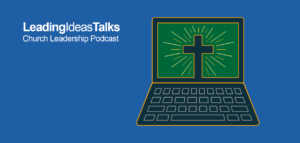 What can online faith communities teach us about people's need for interaction and authentic relationships? In this episode we speak with Heidi Campbell, who has studied online churches since the early days of the internet. She shares key learnings emerging from the experience of so many churches that moved worship online during the pandemic. Listen now or read transcript.
---
Save 25% on Lewis Center video tool kits, video-based study curricula, and PDF e-books with coupon code TOP2020 through January 9, 2020. Shop now. 
---
How can a congregation be more effective in developing a missional presence? In this episode we speak with Tom Berlin, lead pastor at Floris United Methodist Church in Herndon, Virginia, about how being adaptive can help churches live into a more fruitful missional sensibility. Listen now or read transcript.
---
Looking for ways to re-energize you congregation? In this episode we speak with church renewal expert Sue Nilson Kibbey about the central role of breakthrough prayer in helping a congregation shift the focus of its gaze up and out, rather than down and in. Listen now or read transcript.
---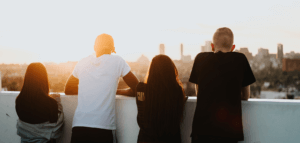 How can youth ministry be more than fun and games? In this episode we speak with Andy Root about how youth can find identity and deep joy in shared narratives and intergenerational connections. Listen now or read transcript.
---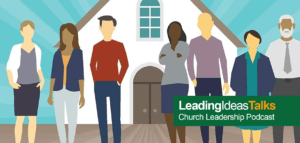 We don't typically associate a thriving church with having a part-time pastor. Journalist and pastor Jeffrey MacDonald begs to differ as he discusses with us his new and provocative book, Part-time is Plenty: Thriving without Full-time Clergy. Listen now or read transcript.
---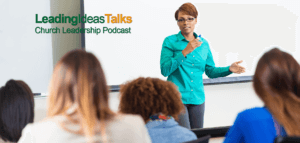 How can your congregation initiate conversations about race? And how can pastors prepare themselves for this important work? In this episode Michael R. Fisher Jr. shares perspectives, questions, and resources that can help church leaders confront the challenging issues of structural racism and white privilege during these turbulent times. Listen now or read transcript.
---
Leading Ideas is made possible by contributions to the Lewis Center for Church Leadership from readers like you. Thank you.
---
New Doctor of Ministry 
What does it mean for a leader to stand in the gap between the way things are and what they could be? Howard Thurman's prophetic witness exemplified this form of leadership. Thurman did not demonize those responsible for systemic ills. Instead he emphasized a positive vision of the way things could be. This track of doctoral study from Wesley Theological Seminary focuses on the power of a prophetic witness like Thurman's to draw people toward a positive new future. In a world that's all about drawing attention to one's self, a prophetic witness moves us toward a new reality grounded in God's grace. Learn more and apply now. 
---
New cohort begins May 2021
Wesley Theological Seminary and the Lewis Center together offer the Doctor of Ministry in Church Leadership Excellence. With this track, clergy will receive the enhanced knowledge, skills, and motivation to increase congregational and denominational service, vitality, and growth. Learn more and apply today.