The Lewis Center was founded on the premise that effective leadership is critical to fruitful ministry. We support both clergy and lay leaders with perspectives and practices that enhance their leadership effectiveness and help develop leadership in others. Addressing a range of issues from change to conflict, mentoring to metrics, feedback to fruitfulness — the Lewis Center promotes the effective and faithful practice of Christian leadership in the church and the world by integrating the best of secular leadership theory and practical theology.
General Topics:
---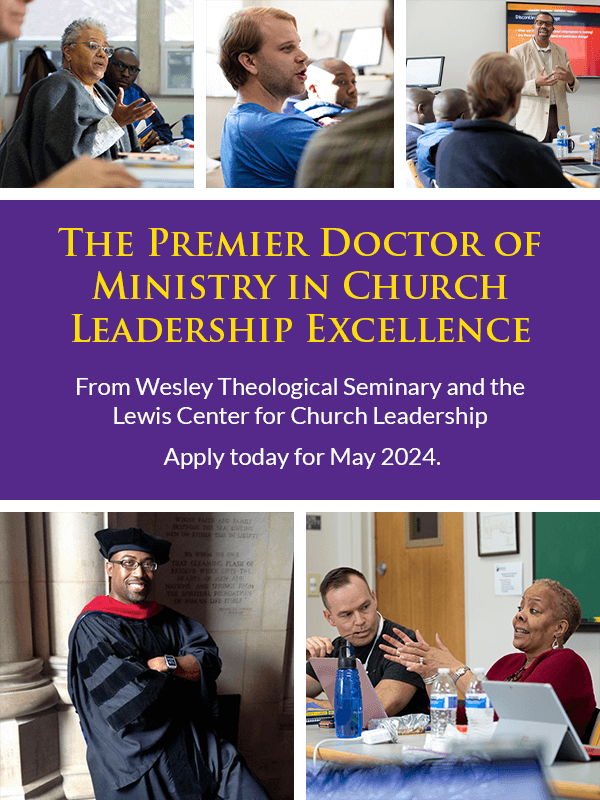 The Premiere Doctor of Ministry in
Church Leadership Excellence
Wesley Theological Seminary and the Lewis Center together offer the premiere Doctor of Ministry in Church Leadership Excellence. With this track, clergy will receive the enhanced knowledge, skills, and motivation to increase congregational and denominational service, vitality, and growth. Learn more and apply today for May 2024.