Free Webinar —

Register Now
We have reached our maximum number of registrations. Please subscribe to and follow Leading Ideas for information on future events. If you have already registered, we will email you with additional information the week before the webinar.
---
Learn how to take your leadership of digital worship to the next level.
Tuesday, March 23, Noon Eastern
It's been a year since most congregations transitioned to online church during the COVID-19 pandemic. And every week since we've grown better at digital worship. But now it's time to take it to the next level.
Join Dr. Tim Snyder for this 90-minute interactive presentation that will explore key guiding questions that should drive digital worship design, case studies from the Religious Workforce Project (a research project funded by the Lilly Endowment, Inc.), and your questions. (Really, ask us anything!)
Presenter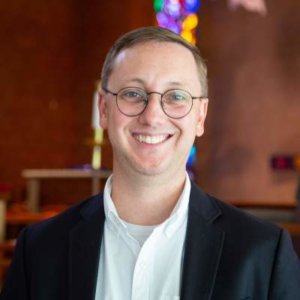 Tim Snyder, PhD, is senior researcher at the Lewis Center for Church Leadership and visiting assistant professor of practical theology at Wesley Theological Seminary. He has written and presented frequently on the practice of faith in digital culture.