We are pleased to announce that effective July 1, the Rev. Dr. F. Douglas Powe, Jr., will become the Director of the Lewis Center for Church Leadership. We are equally pleased that founding director Dr. Lovett H. Weems, Jr., will remain on the Lewis Center staff as Senior Consultant to write, teach, and consult with denominational leaders.
Learn more about this transition in the video below.
---
Biographies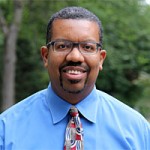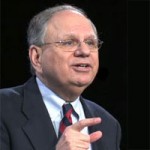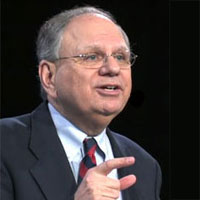 Rev. Dr. F. Douglas Powe, Jr.
Dr. Lovett H. Weems, Jr.
---
News Release
LEWIS CENTER FOR CHURCH LEADERSHIP ANNOUNCES TRANSITION OF LEADERSHIP
WASHINGTON (February 22, 2017) – President David McAllister-Wilson of Wesley Theological Seminary announced earlier today a transition of leadership for the G. Douglass Lewis Center for Church Leadership of Wesley Theological Seminary from founding director, the Rev. Dr. Lovett H. Weems, Jr., to current Wesley faculty member the Rev. Dr. F. Douglas Powe, Jr., effective July 1, 2017. Dr. Weems, Wesley's Distinguished Professor of Church Leadership, will continue to be actively involved as Senior Consultant at the Lewis Center to write, teach and consult with denominational leaders.
Under the guidance of founding director Dr. Weems, the Lewis Center acquired an international reputation as a resource for clergy, lay and denominational leaders. Through resources such as the well-regarded e-newsletter on church leadership, Leading Ideas, research and teaching, the Center supports visionary spiritual leaders in addressing issues crucial to the church's faithful and fruitful witness. "When we established the Center 14 years ago, our hope was it would become the go-to place for the church for best practices in church leadership," McAllister-Wilson said. "Lovett accomplished this and has built a unique organization. Now, Doug Powe brings both his strong academic experience and his background in business to take the Center to the next level."
"Doug brings such a rich background to the Lewis Center, and I am so pleased he will be the new director of the Lewis Center," Dr. Weems said.
The Rev. Dr. F. Douglas Powe, Jr., is Wesley's James C. Logan Professor of Evangelism (an E. Stanley Jones Professorship). Dr. Powe currently serves as managing director for The Institute for Community Engagement and director of its Urban Ministry Program. Dr. Powe is an ordained elder in the Baltimore/Washington Annual Conference of The United Methodist Church. Dr. Powe holds a Ph.D. from Emory University and his research interests include church revitalization, urban theology and Methodist theology.
At this announcement, Dr. Powe recognized the remarkable contribution of Dr. Weems. "The service Lovett has given over the past 14 years to the Lewis Center cannot be expressed in words," Dr. Powe said. "Lovett has made the Lewis Center an internationally-known center. He has helped to build a constituency through Leading Ideas, the Lewis Fellows and Lewis Community Leadership Fellows, and his work with conferences and denominations. His work is second to none in church leadership. We owe Lovett quite a debt for where he has placed church leadership at this time."
"I am excited I will be taking the leadership of the Lewis Center," Dr. Powe said. "This opportunity enables me to bridge what I used to do in the business world and what I learned in theological education. I look forward to working with Lovett and the rest of the team as we start a new chapter of the Lewis Center."
In speaking of his continued work with the Lewis Center, Dr. Weems said, "I am honored to be asked to continue as Senior Consultant for the Lewis Center. In this role, I will continue to write for Leading Ideas and teach, but will be able to give more attention to resourcing and consulting for denominational officials. While the Center has done this from the beginning, we have not been able to devote the attention it needs. Denominational leaders need the same help we provide for congregations in developing their capacities to increase service, vitality and growth."