Register Now
Registration is now closed.
Learn how your church can plan worship in ways that celebrate and advance God's mission for your church.
Tuesday, November 15, Noon-1 p.m. Eastern
We invite you to join Rev. Dr. Lovett H. Weems Jr. for Let Mission Shape Your Worship. This webinar helps church leaders continue to strengthen their worship in ways that engage evermore people with God's love through Jesus Christ. While mission is the church's reason for being, worship that embodies that mission brings a power that can unify and grow a congregation. In this one-hour webinar, participants will learn practical skills that can be adapted to fit individual church contexts.
After the event, you will receive webinar slides and the webinar video recording to share with others in your congregation.
---
Presenter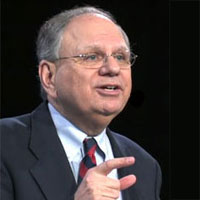 Rev. Dr. Lovett H. Weems Jr. is distinguished professor of church leadership at Wesley Theological Seminary and senior consultant to Wesley's Lewis Center for Church Leadership.
---
Register now.
Registration is now closed.