New Online CEU Course
$49 for .5 CEU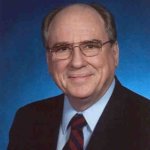 The Methodist Class Leader, a new online course from the Lewis Center for Church Leadership of Wesley Theological Seminary, examines the historic significance and contemporary relevance of class leaders, a role essential to the success of early Methodism and an effective means of nurturing discipleship. The course draws on the extensive work of Dr. David Lowes Watson, a leading scholar of Methodist history and an advocate for the revitalization of the office of class leader to provide a more intentional approach to faith formation and accountable discipleship in today's church.
Note: All scholarships for The Methodist Class Leader have been allotted.