Discerning a New Vision to Guide Your Church Forward
In this first Special 20th Anniversary Edition of Leading Ideas we re-present some of the most pertinent and popular articles on leadership and vision.
"The very essence of leadership," according to longtime president of Notre Dame, Father Theodore Hesburgh, is that "you have to have vision. It's got to be a vision you articulate clearly and forcefully on every occasion." It's little surprise that our Leading Ideas archives contain many articles on the importance of vision and how to discern and deploy a vision to lead your congregation forward.
---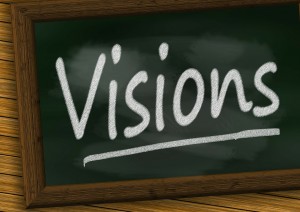 What kind of vision helps a church finds its way forward? Lovett H. Weems, Jr., says a vision needn't be grandiose, nor is the process necessarily linear. Drawing on Margaret Wheatley's "circular" understanding of vision, he explains that visioning can involve a series of small, next-step visions that become a field of energy from which a larger vision emerges. Read more now.
---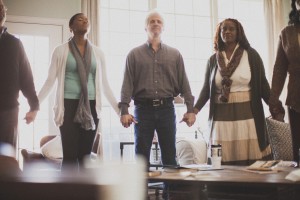 Drawing on his experience leading a strategic planning process, Pastor Myung Sun Han identifies key lessons to keep a church-wide planning exercise positive, productive, and Spirit-led. Read more now.
---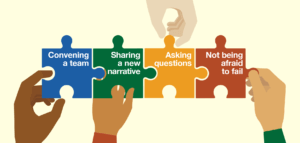 Discerning a new vision is only the first step toward congregational renewal and change. Olu Brown outlines four critical steps necessary to make that new vision come alive — convening a team, sharing a new narrative, asking questions, and not being afraid to fail. Read more now.
---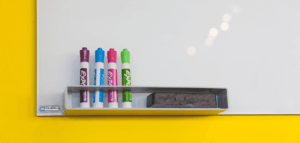 Susan Beaumont says strategic plans are meant to guide stable organizations through long periods of adaptation. In seasons of disruption and disorientation, other leadership approaches are more appropriate to spur adaptation. Read more now.
---
Leading Ideas is made possible by contributions to the Lewis Center for Church Leadership from readers like you. Thank you. Donate now.
---
Lewis Center resource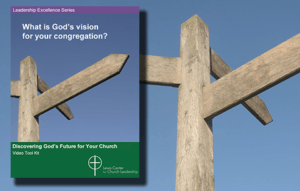 Discovering God's Future for Your Church is a turnkey tool kit to help your congregation discern and implement God's vision for its future. This comprehensive resource guides your church in discovering clues to your vision in your history and culture, your current congregational strengths and weaknesses, and the needs of your surrounding community. Discovering God's Future for Your Church includes engaging videos, leader's guides, discussion exercises, planning tools, handouts, diagrams, worksheets, and more. Learn more and watch an introductory video now.
Discover more video tool kits and adult Christian studies at our online store.