Join the Lewis Center's Dr. Lovett H. Weems Jr. for his online summer course from Wesley Theological Seminary. The course is 1 academic credit hour.
---
CM-137-OL Church Finances
July 11–15, 2022
Instructor: Dr. Lovett H. Weems, Jr.
Explore building and funding congregational budgets, accurate tracking of giving, increasing methods of giving and streams of income, and proper financial administration of funds, examining all from both a theological perspective and from best practices of financial transparency and accountability.
COVID-19 lessons, implications, and next steps
Understanding the operating, capital, and endowment funds
Awareness of theological and ethical issues involved in church finances
Practical resources to use in a congregation
Principles that can be applied in different church contexts
Expand ways to give and sources of income
Instructor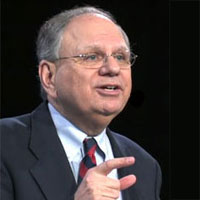 Lovett H. Weems Jr. is senior consultant at the Lewis Center for Church Leadership, distinguished professor of church leadership emeritus at Wesley Theological Seminary, and author of several books on leadership, including Generosity, Stewardship, and Abundance: A Transformational Guide to Church Finances (Rowman and Littlefield, 2021) with co-author Ann A. Michel.
Register for academic credit
---
CEU cancellation policy
A full refund is available for courses cancelled before classes begin.
No refund is available for courses cancelled after classes begin. Non-attendance does not constitute cancellation.
Please contact Rachel Williams at rwilliams@wesleyseminary.edu or (202) 664-5701 for more information.