The pandemic seemed to change everything. Churches that had never before offered digital worship had to pivot on a dime to put programs in place. Those churches that already offered online worship suddenly needed to scale up their roles. And for many of us, those first months of digital worship were a challenge. But with every week, we've gotten better.
Now that in-person worship is returning, many churches have questions about their digital strategies going forward. Congregations reached new people online, and they want reach more. But many churches ask how they can be truly successful at hybrid worship. And they wonder whether their digital worship services are as good as they could be.
The Lewis Center is here to help.
Because so many congregations asked for one-on-one help with these issues, we now offer consulting services for digital and hybrid worship. Dr. Tim Snyder, the Lewis Center's senior researcher and visiting assistant professor of practical theology at Wesley Theological Seminary, is an expert in digital faith practice and regularly leads webinars and workshops on the topic.
In his consultation for your church, Dr. Snyder will review your current digital worship and provide extensive feedback. In a conversation with your worship leaders, he will lead you in discovering the next steps for your digital worship design. A few months later he will contact you to check on your progress.
Consultation appointments are limited. If your congregation is interested in learning how to strengthen its digital worship, please complete this brief form. Dr. Snyder will be in contact with you to help you learn more about the consultation process.
Presenter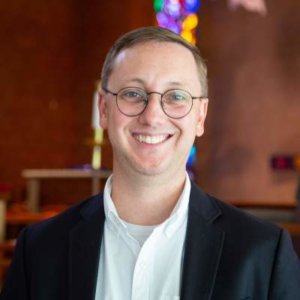 Tim Snyder, PhD, is senior researcher at the Lewis Center for Church Leadership and visiting assistant professor of practical theology at Wesley Theological Seminary. He has written and presented frequently on the practice of faith in digital culture.