---
Dinner and Symposium Honoring Dr. Lovett H. Weems, Jr.
From seminary student to seminary president, and from local church pastor to founding director of the Lewis Center, Dr. Lovett H. Weems, Jr., has devoted his life to serving God and the church. Wesley Theological Seminary and the Lewis Center invite you to join us for a celebratory dinner and symposium honoring Dr. Weems's many contributions in leading the church to greater fruitfulness.
---
Celebratory Dinner
Thursday, September 28, 2017 | 7:00-8:30 p.m. | Wesley Theological Seminary | Washington, DC | $100
Schedule
6:00 p.m. Gathering & Reception
7:00 p.m. Dinner
---
Symposium
Friday, September 29, 2017 | 9:30 a.m.-1 p.m. | Wesley Theological Seminary | Washington, DC | $35
Schedule
8:30 a.m.   Gathering
9:30 a.m.   Welcome and Introduction by Wesley Theological Seminary President David McAllister-Wilson and Lewis Center Director F. Douglas Powe, Jr.
9:45 a.m.   Presentation by Bishop Carter — Reaching More People
10:15 a.m. Questions
10:30 a.m. Break
10:45 a.m. Presentation by Bishop Huie — Reaching Younger People
11:15 a.m. Questions
11:30 a.m. Break
11:45 a.m. Presentation by Rev. Daniels — Reaching More Diverse People
12:15 p.m. Questions
12:30 p.m. Conclusion by Lovett H. Weems, Jr., F. Douglas Powe, Jr., and David McAllister-Wilson
Guest Speakers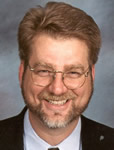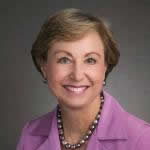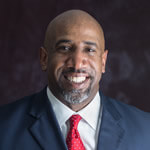 Dr. Kenneth H. Carter is the bishop of the Florida Conference of the United Methodist Church. He has served on the General Board of Higher Education and Ministry, Committee on Faith and Order, Ministry Study Commission, University Senate, and National Plan for Hispanic/Latino Ministry. Bishop Carter currently chairs the United Methodist Church Holistic Strategy for Latin America and the Caribbean and the Task Force on Human Rights and Investment. He is a graduate of Columbus College, Duke University Divinity School, the University of Virginia, and Princeton Theological Seminary. Bishop Carter's most recent book is Pray For Me: The Power in Praying For Others (Upper Room, 2012).
Dr. Janice Riggle Huie serves in ministry with the Texas Methodist Foundation in the area of Leadership Formation, following 20 years as a bishop of the United Methodist Church. During her tenure as bishop of the Texas Annual Conference, her priorities included recruiting gifted young pastors and supporting and training current pastors. Bishop Huie has served as president of the General Board of Higher Education and Ministry, Council of Bishops, UMCOR Board of Directors, and South Central Jurisdiction College of Bishops. She is a graduate of the University of Texas, Perkins School of Theology at Southern Methodist University, and Candler School of Theology at Emory University
Rev. Dr. Joseph W. Daniels, Jr., is a  pastor, author, and leader of a Relevant, Enthusiastic, Authentic and Loving church movement. He is Lead Pastor at Emory United Methodist Church in Washington, DC, and has been District Superintendent in the Baltimore-Washington Annual Conference. Rev. Daniels has served as a co-chair of the Washington Interfaith Network and teaches at Wesley Theological Seminary. Rev. Daniels is a graduate of American University, Howard University School of Divinity, and Wesley Theological Seminary. His books include Begging for REAL Church (Beacon of Light Resources, 2009), The Power of REAL (Not Just a Curtain Puller, 2011) and Walking with Nehemiah (Abingdon, 2014).
---
Social Media
Follow #TakeTheNextStep on Twitter and Facebook.
---
Embassy Suites by Hilton Washington D.C. at the Chevy Chase Pavilion
3-star hotel
4300 Military Rd NW, Washington, DC 20015
(202) 362-9300
http://www.embassysuitesdcmetro.com
Courtyard by Marriott Chevy Chase
3-star hotel
5520 Wisconsin Ave, Chevy Chase, MD 20815
(301) 656-1500
http://www.marriott.com/hotels/travel/wasvy-courtyard-chevy-chase
Days Inn Washington DC/Connecticut Avenue  
2-star hotel
4400 Connecticut Ave NW, Washington, DC 20008
(202) 244-5600
https://www.wyndhamhotels.com/days-inn/washington-district-of-columbia/days-inn-washington-dc-connecticut-avenue/overview
Kimpton Glover Park Hotel
3-star hotel
2505 Wisconsin Ave NW, Washington, DC 20007
(202) 337-9700
http://www.gloverparkhotel.com
Residence Inn Bethesda Downtown  
3-star hotel
7335 Wisconsin Ave, Bethesda, MD 20814
(301) 718-0200
http://www.marriott.com/hotels/travel/wasbr-residence-inn-bethesda-downtown
The Kalorama Guest House  
2-star hotel
2700 Cathedral Ave NW, Washington, DC 20008
(202) 588-8188
http://kaloramaguesthouse.com/
Marriott Wardman Park  
4-star hotel
2660 Woodley Rd NW, Washington, DC 20008
(202) 328-2000
http://www.marriott.com/hotels/travel/wasdt-washington-marriott-wardman-park
Omni Shoreham Hotel
4-star hotel
2500 Calvert St NW, Washington, DC 20008
(202) 234-0700
https://www.omnihotels.com/hotels/washington-dc-shoreham
---
Register now for the dinner and/or symposium